Hear What Our Customer Say About Us
"You responded immediately with information that I needed. You made the job of insuring a house in a town 2100 miles away as easy as it would have been had I walked in to your office. You differentiated yourself greatly from the first agency that I spoke with on the phone in Lamar. That agent threw out a guesstimate that was about 40% more than I paid using Bull Insurance and when he determined that it was a rental house, he said it would probably be a lot more than he had guesstimated. He then told me they would get back to me by e-mail the first of the next week and I never heard from them again. Thank you for your quick and professional service."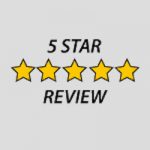 Bob C
TRUSTED • LOCAL • INDEPENDENT
We are a team of Independent Insurance advisors located in Southwest. We can help you with all of your insurance needs by comparing your coverages and rates with multiple insurance providers, saving you time, aggravation, and money.