Why Does A Healthy Child Need Life Insurance?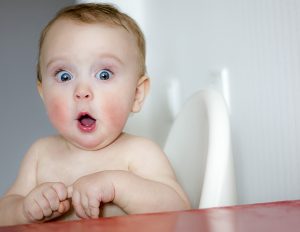 Getting a children's life insurance policy can be quick, easy and affordable.  In many cases, only a simple application is required to get your policy started.  Life insurance is the most affordable when you are younger and healthier.  For most people, that is going to be in their adolescent years.  In many cases, a monthly premium of $10-$15 can purchase a whole life policy for a child.  I am passionate about children's life insurance because of the experience my own family has been through.  Meet my sister Andrea: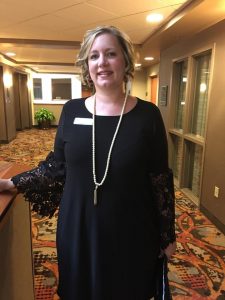 Growing up, Andrea played volleyball and was a cheerleader.  She was the everyday kid.  She looked healthy and felt fine, for all intents and purposes she was….until…..
At the age of 25, Andrea was diagnosed with having a bad heart valve, and it would require open heart surgery.  So at the age of 25, she was no longer insurable for life insurance.  The only coverage she could ever get for the rest of her life was what she could get through her employer.  A typical life insurance policy through an employer is not enough coverage, and is not portable, meaning that if you leave your job, you leave your life insurance as well.
Fortunately, Andrea had some life insurance already (our parents were insurance agents, so of course they hooked us up with a life policy at a young age).  She didn't have to give up on future hopes and dreams.
https://gph.is/2Jcc7pC
But I Don't Want To Think About Something Happening To My Kids!
Nobody wants to think of something happening to their children.  As a parent, that is one of the scariest things I could possibly think of.  I look at it like this, you are not planning for something to happen to your kids, you are protecting their future.  You are setting them up on a safe and secure financial path.  You are looking out for their future spouse and your future grandchildren.  Most children life policies also build cash value, which earns interest at a declared rate and is available to be surrendered from the policy if your children outgrow the benefits of the life policy.
What Type Of Policy Should I Get?
There are many options when it comes to life insurance for children.  Single Pay and Ten Pay Whole Life, Traditional Whole Life, Universal Life, along with many others.  One of my favorite options is the Simplified Children's Advantage Plan Plus from Auto-Owners.  Here is why I really like this plan:
Shorter application – you only have to answer a few questions on the application.  6 questions…that's it….so easy.
Original death benefit increases by 50% at ages 18 and 25 without an increase in premium!!!!!
Premiums and cash value are guaranteed to age 110.
The minimum benefit (insured amount) to start the policy is $10,000
So to break this down, you can get a policy starting with a benefit of $50,000.  At age 18, it will automatically increase to $75,000 without having to prove insurability and without any increase in premium, and at age 25 it would increase again to $100,000.  That is with premiums staying locked in at the age you took the policy out!!!
I Want To Protect My Family, Sign Me Up!!
Life Insurance Quote Form